A buyer persona, also known as a marketing persona, is a semi-fictional representation of your ideal customer. This template contains a great deal of data and information that can be used to optimise the customer journey on and off line.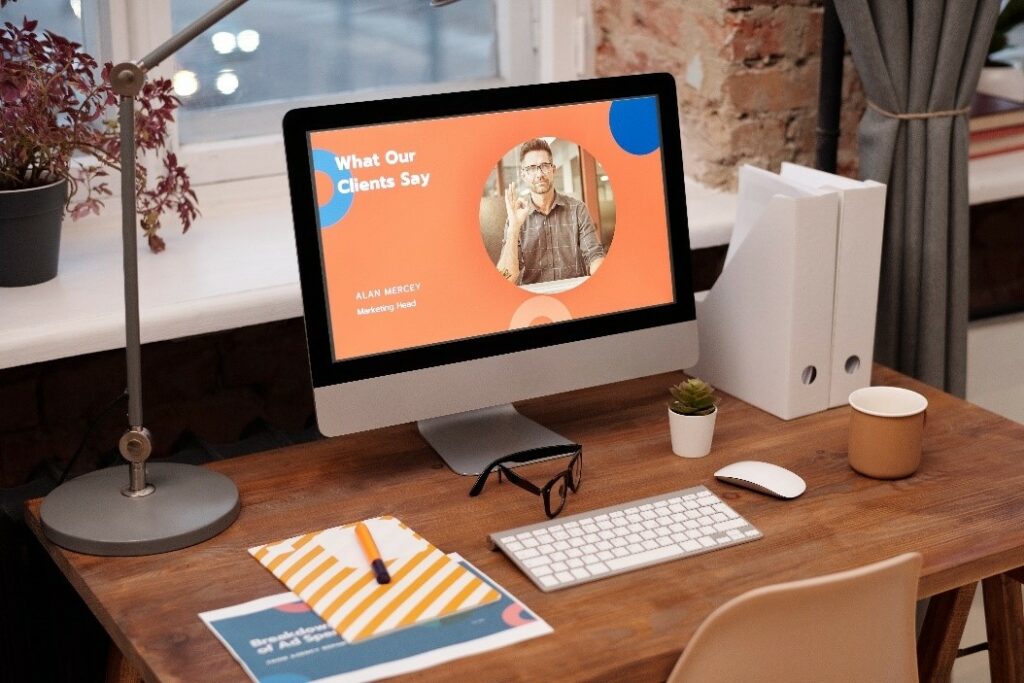 The goal of the operation is to position yourself from a user-centric point of view in order to sell and build customer loyalty more effectively. So, what is persona marketing exactly and how do I create a marketing persona? We will explain everything in this article with bonus examples to inspire you!
What is a buyer persona or a marketing persona?
Persona marketing is a complementary tool in your "customer knowledge" toolbox. It will help you to better understand your existing and potential customers' insights to create marketing strategies and a customer journey that are perfectly in line with their expectations.
As far as customer behaviour analysis is concerned, you could say that persona marketing does not reinvent the wheel since you already have data miners on the job. However, designing buyer personas in content marketing involves a very pragmatic and grounded approach, which is much more extensive than a simple data analysis. This is the best technique to truly understand the customer's needs and create a most satisfying user experience.
What does a buyer persona look like?
A buyer persona is a type of virtual template of your best customer enhanced with social and psychological characteristics. However, this model customer does not really exist, you are the one to create it. The identity card of your marketing persona must include the following:
Profile photo
Socio-demographic data (age, gender, CSP, address…)
Job
Family situation
Hobbies and interests
The persona's level of technological maturity (on the Web, applications, software…)
A description of the buyer persona's consumer behaviour (i.e., the path they follow before, during and after a purchase: what they consult online, the people they ask beforehand, the reviews they write on the Web…)
The details of expectations and motivations for a purchase (the key elements that will lead the buyer to take action, which could be a promotion for example or an automatic reminder from customer support…)
The precise identification of the frustrations or obstacles that prevent the persona from finalizing a purchase (for example, telephone waiting time, inability to contact a brand on social media, etc.)
Verbatims to make the identity card even more realistic and comprehensible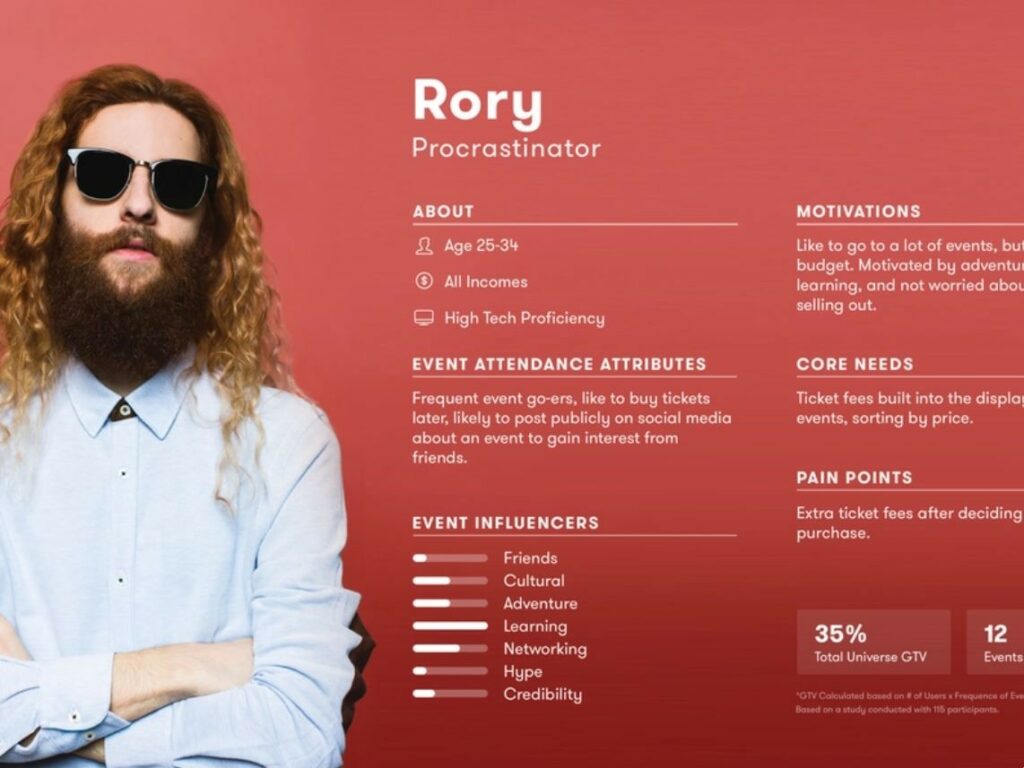 The profile is identical for the professional market, seeing as even in BtoB, you address individuals and not an entity. The template thus follows the same pattern with a focus on professional life: position, responsibilities, hierarchical link, importance in the decision process…
What is the point of creating a buyer persona, exactly?
Marketing personas have many benefits and not only from a profit perspective. As we will see later in the process, creating a buyer persona involves many departments in a company. It is a way to make (if necessary) a cultural change from a product-oriented marketing strategy to a new customer-based approach. In creating personas, teams work together on the same project and share the same vision. At the end of the session, each department walks away with an exploitable marketing document that can be used to enhance its performance.
As far as customer acquisition and retention are concerned, understanding personas is the key to a good inbound marketing strategy. You will be able to create a new user experience based on real insights and attract more existing and potential customers. At the end of the process, you will set up a fluid and intuitive purchase journey that will automatically lead to growth in your sales and boost your customer retention rate.
But, that's not all. Buyer personas can also be used to:
Adjust your marketing strategies to win over customers who are more likely to remain loyal (i.e., increase the ROI of these campaigns through more relevant targeting)
Create personalised, value-added content to drive quality traffic to your website or store
Solve the issue of losing potential customers during the customer journey which you are unable to identify using traditional techniques
Optimise Up and Cross-Sell strategies
Simplify information transmission between your different departments, for example between the marketing and the field sales teams
Increase your customer knowledge while your company and buying behaviours evolve, as the buyer persona is not set in stone, it also evolves over time…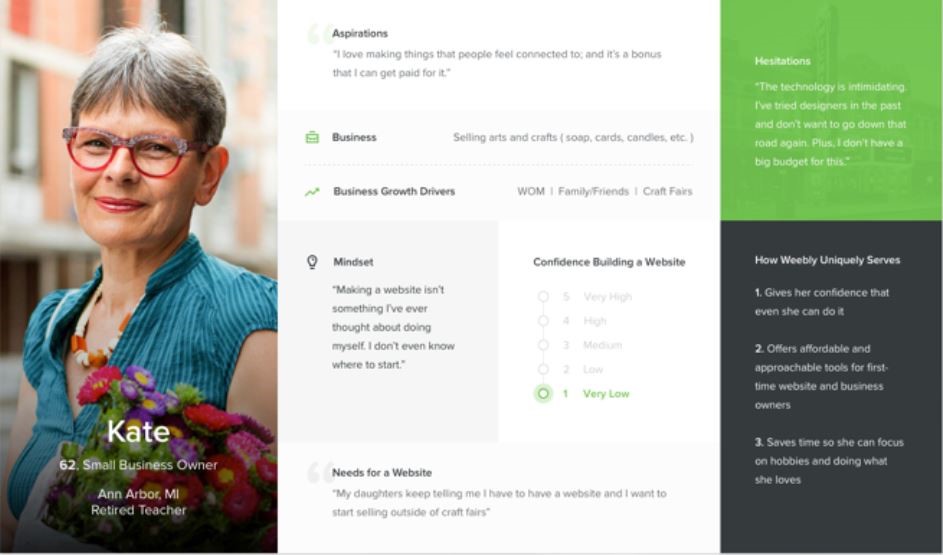 Should I create one or more buyer personas?
It all depends on your business structure and commercial offer. However, it is required to design several buyer personas in general. Your customers, even the best ones, are not all alike, they do not have the same profiles or expectations.
We therefore advise you to study several audience segments and create marketing persona templates accordingly. You may want to encourage the small and large shopping baskets to buy more often, aim at a new and younger clientele by targeting millennials, attract a specific potential customer profile for the launch of new products and services… The possibilities are endless, but be careful not to create too many personas! Focus on the cream of the crop (in other words, the customers who help you to achieve better profitability).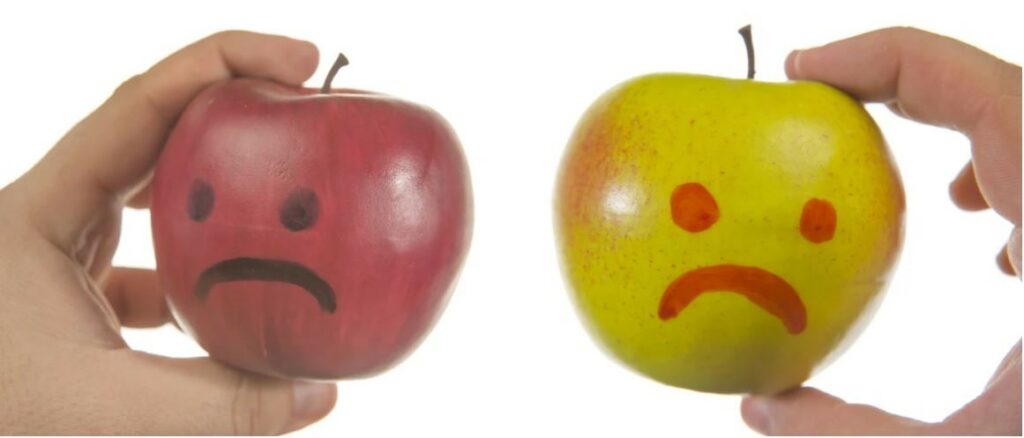 Is creating a negative buyer persona useful or not?
A negative buyer persona is the exact opposite of the best customer: never satisfied, nor pleased, they are difficult to manage. We advise you to do this exercise if you have an active prospective approach, as it is indeed in your best interest. Identifying those potential or existing customers that you will never be able to satisfy is useful for several reasons:
You can avoid launching marketing campaigns aimed at these targets who will never convert
Even if you manage to convert them, their acquisition will have cost you a lot of time and money
They will probably not repurchase and will never become loyal
They can tarnish your reputation on the Web by leaving bad comments
Your teams will quickly become tired of handling requests from negative customers and may lose their motivation…
Ensuring the clear identification of this type of customer profile will help your teams to isolate those customers at the slightest alert and not waste time (and, for you, money) trying to win them over or to build loyalty.
How to create a buyer persona in 5 steps
As we mentioned at the beginning of this article, creating a marketing persona is a collaborative effort. Even if you think you know your target market, it is necessary to collect and gather data from several sources to remain as objective as possible. This is how it works.
1 – Review the available data before creating a buyer persona
Start by gathering all the teams that collect data on your customers. These may include your digital marketing team, field sales team, after-sales service, community managers, data miners… Together, you can review the customer data collected on the different channels throughout the customer journey.
Take this opportunity to explain your approach and the benefits of personas, to get everyone moving in the right direction.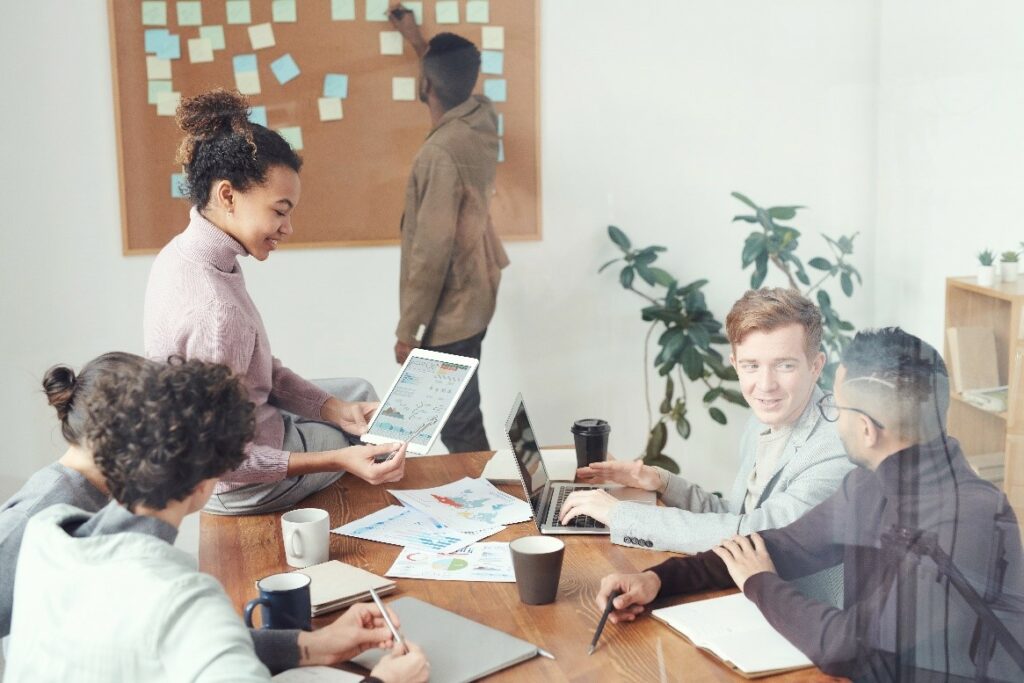 2 – Conduct interviews
You must conduct interviews with both your teams and your customers. Internally, ask your employees about frequent customer feedback, their pain points, the processes that work well or not at all and their ideas for optimisation.
For customer surveys, you can conduct face-to-face interviews, contact them by phone or launch a digital campaign by creating a suitable fillable form. Choose target segments that are heterogeneous but represent your model customers well. Make sure you ask them about their perception throughout the customer journey: what they like, what they don't like, what they would like… You need to know everything about them, including their most hidden purchase restraints.
3 – Analysis phase
After completing the first two steps, you are able to consolidate the data to create your identity cards. Identify the discriminating criteria and the similarities that will allow you to create your marketing persona templates. Following the same framework, you can complete your cards with social and psychological characteristics and set the stage for the buyer persona's personal storytelling.
You can use PowerPoint to create your personas, or you may choose from one of the many persona marketing tools available on the market, such as MakeMyPersona, UXPressia, Up Close & Persona or XTensio.
4 – Setting up
Meet with your teams again to discuss your marketing personas. Everyone will be able to use this working document depending on their own objectives and create new areas of improvement accordingly. UX Design, content creation, product marketing, customer support, sales teams… Everyone can funnel buyer personas to increase operational efficiency on a daily basis.
5 – KPI follow-up
Remember to set performance indicators that will help you to track customer experience quality and the profitability of your marketing actions. Are you changing the type of content you post on social media? Monitor members' interactions and engagement levels closely. Are you prospecting on the phone? Measure the number of conversions after using a new call pattern based on your personas…
A few examples of marketing personas
Need some inspiration? To wrap up this article, here are some examples of buyer personas that we believe to be particularly successful.
Buyer persona for BtoC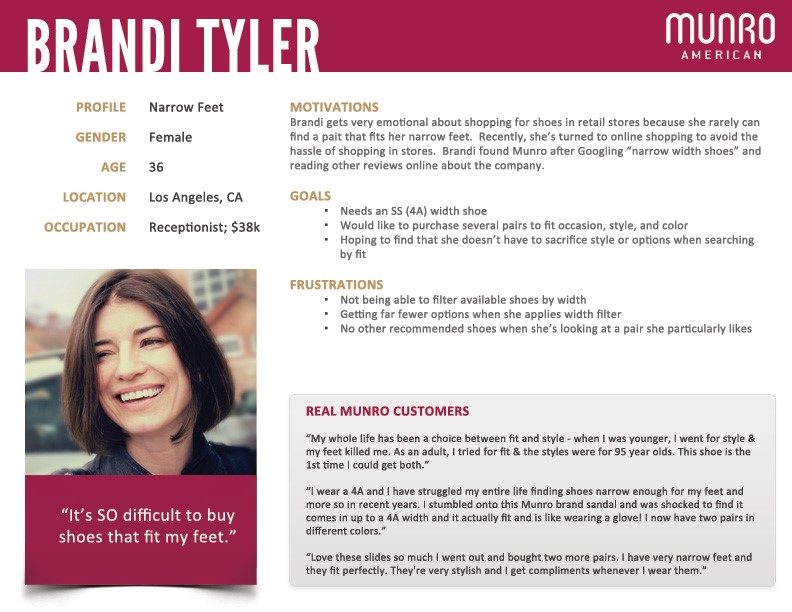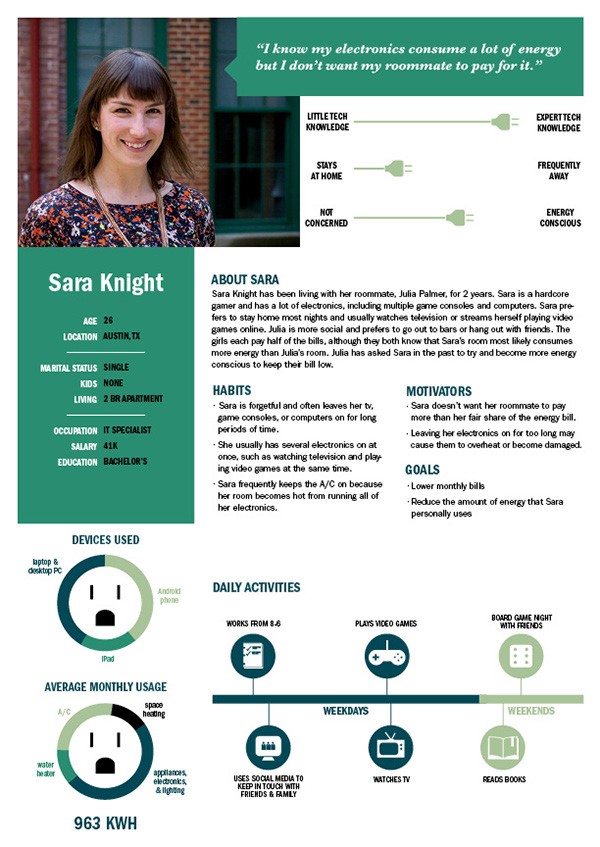 Buyer persona for BtoB